Weight loss clinic Bakersfield,ca
Active Life Medical and Wellness
Active Life Medical and Wellness offers a wide variety of treatments for sports injuries, including treating the pain that accompanies the injuries. Athletes tend to repeat the same muscle motions over and over, whether throwing a ball, swinging a racket, or running and jumping, and that repetitive muscle contraction causes myofascial pain.
Myofascial Pain Syndrome
A muscle that is contracted over and over through repetitive motion causes stress on the muscles and connective tissue and produces inflammation, resulting in myofascial pain. Stress and anxiety can also cause myofascial pain, as can improper posture, poor athletic technique, and lack of fitness. Symptoms include deep and chronic muscle pain, knots or "trigger points", and referring pain that radiates to other areas. In addition to the chronic pain, many people experience depression, fatigue, insomnia, and behavioral disturbances. The experts at Active Life Medical Wellness thoroughly evaluate their patients to determine the cause of their pain and develop an effective treatment plan.
Treatment for Myofascial Pain Syndrome
Physical Therapy
Myofascial Release Therapy
Muscle Stretching
Massage Therapy
Trigger Point Injections
Lifestyle Changes
Weight Loss
Active Life Medical & Wellness provides an integrated approach to health, and wellness through physician-supervised medical weight loss treatment, and hormone optimization for both men and women in Bakersfield, California. Our wellness services aim to help you lose weight safely & effectively, as well as enhance your overall appearance.
Here at Active Life, we understand that losing weight can feel like a never-ending struggle. Relying on starvation diets using diuretics leaves you hungry and irritable. Eventually, your metabolism will adjust, no longer providing you with the desired weight loss benefits anyway. Other methods ranging from crash diets to excessive exercise are just as ineffective. Worse yet, these drastic and risky weight loss methods can be harmful to your health.
At our medical weight loss center, we have a team of highly trained professionals who can provide you with guidance and a clear plan on how you can lose weight and prevent the weight from returning. We focus on helping you make lifestyle changes, reducing caloric intake and incorporating regular exercise into your daily routine. Our methods are safe and tailored to you so that you can reach your ideal weight as soon as possible — while staying safe and healthy. We are committed to delivering comprehensive medical weight loss programs that are effective at helping you reach your goals.
While we offer a variety of weight loss programs at our Bakersfield clinic, we can customize each one based on your specific needs and goals. During your personal consultation, you'll get to discuss your motivations, body size and weight goals with a medical professional who is trained and skilled in both nutrition and medical weight loss.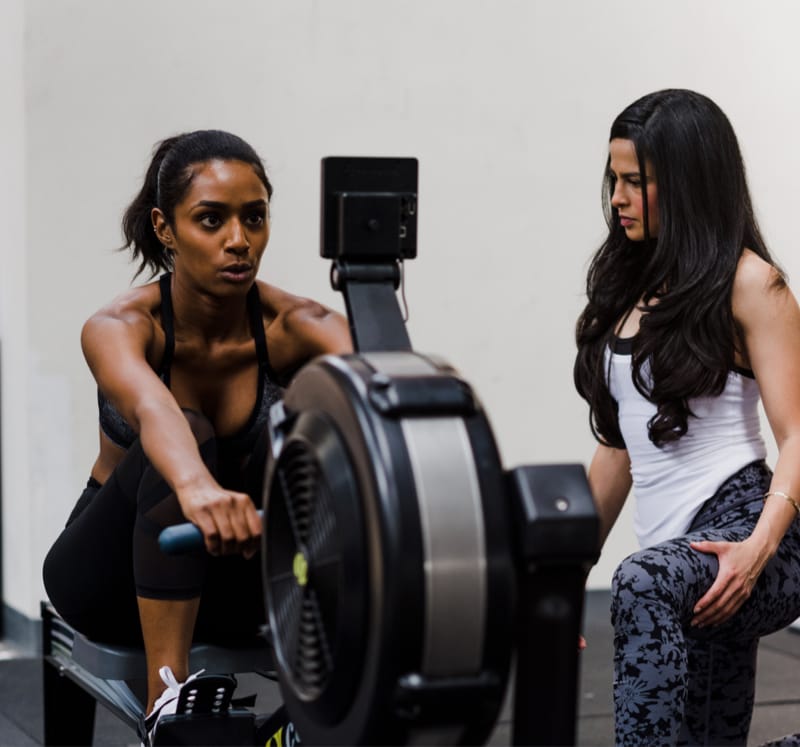 Testosterone Replacement
Testosterone levels in men begin to drop gradually after the age of 30. By age 45, one in five men are exhibiting signs and symptoms of low testosterone. Some of those symptoms include low libido, erectile dysfunction, and delayed ejaculation. These symptoms can impact their quality of life, and cause distress, relationship issues, and feelings of insecurity. There are many unsafe treatments and self-medicating with testosterone is dangerous. There is professional assistance, however, for men experiencing these symptoms from Active Life Medical and Wellness.
Testosterone Optimization Program Benefits
Increase libido
Reduce incidences of erectile dysfunction
Increase development of muscle mass
Improve cognition and mood
Increase bone mineral density
Reduce risk of cardiovascular disease and diabetes
Improve memory
Increase focus
Increase energy
Results from testosterone replacement therapy can be experienced within just two to five weeks of beginning treatment. It can take a few months to experience the full benefits of male hormone replacement therapy. The doctors at Active Life Medical and Wellness will develop a personalized treatment plan for your low testosterone that will have you experiencing the benefits and improvements in your quality of life in a very short time.
Trigger Point Injections in Bakersfield, Ca
Trigger Point Injections
Trigger point injections are used by Active Life Medical and Wellness to treat patients suffering from myofascial pain. A combination of anesthetic and saline or corticosteroid is injected directly into the "trigger point". This reduces inflammation and allows the muscle to relax, providing the opportunity to allow the muscles to heal. The pain relief allows the patient to continue other treatment options such as physical therapy and muscle stretching, for complete and quick healing.
Do your doctors only adjust the spine?
No, they do not. We are a multidisciplinary facility. We treat not only the spine, but every joint of the body. We also treat soft tissue issues that do not refer to the spine as well. Different parts of the body can be helped through spinal and joint manipulation. Our doctors use the latest techniques in their field to relieve the pain as quickly as possible. Our team provides top-tier care for our patients.
Other than the spine, we treat: shoulder, elbow, wrist, hand, hip, knee, ankle & feet pain/injuries. We also treat personal injury/auto accidents, and workers' compensation cases.
Do you provide treatment during the initial visit?
Yes, we know that most of the time when a patient comes into our office they are in pain & in need of same day treatment. Our overall goal as a facility is to determine the problem generator, treat the area of complaint/source of pain, and see patients for follow up visits as needed.
What services does your office offer?
Active Life Medical & Wellness is a state-of-the-art multidisciplinary medical, chiropractic, physical therapy, and pain management facility serving patients of all ages in Bakersfield.
-Chiropractic (manual/activator)
-Physical Therapy
-Trigger Point Injections
-Manual Therapy
-Massage Therapy
-Soft Tissue Therapy
-Myofascial Release/Graston Technique
-Rock Taping
-Cupping
-Sports Related Injuries
-Personal Injuries/Auto Accidents
-Workers Compensation
-Pregnancy Treatment
-Infant/Child Treat
-Tongue Tied Baby
-Muscle Stimulation
-Ultra Sound/Cold Laser Therapy
-Class IV Laser Therapy
What is the benefit of being seen at your office?
Relieve pain
Correct your body's alignment
Reduce reliance on opioid pain relievers
Ease headache pain
High satisfaction
Help improve posture
Help athletic performance
Improve digestion
Improve immune function
Healthier pregnancy
Better balance
Improve range of motion
Lower blood pressure
Better sleep
INSURANCEs ACCEPTED
*Kern Healthy Families only accepted for Physical Therapy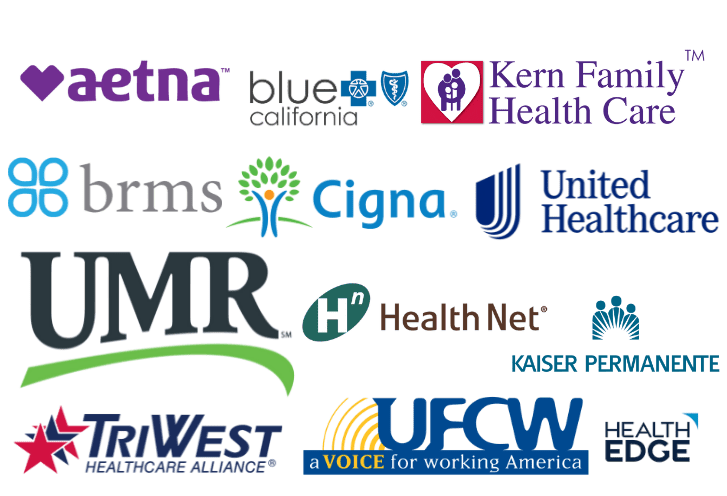 Message Us
Get in touch below. Ask any question.
Same Day Appointments
Are Available

Office Location
3015 Calloway Dr D6, Bakersfield, CA 93312
Open Hours
Monday - Friday: 8AM - 6PM